If your organization uses our Text To Give platform, follow the steps below to begin donating by text.

1. Text the keyword and amount to the number that is assigned to your organization. (Example: GIVE 100). Please note that there must be a space between the keyword and amount.
If only an amount is texted without a keyword, the funds will go to a default category. This is set up by your organization. You will need to contact them directly for details on where this is assigned. There is no default category if your organization is using the short code, 74483. )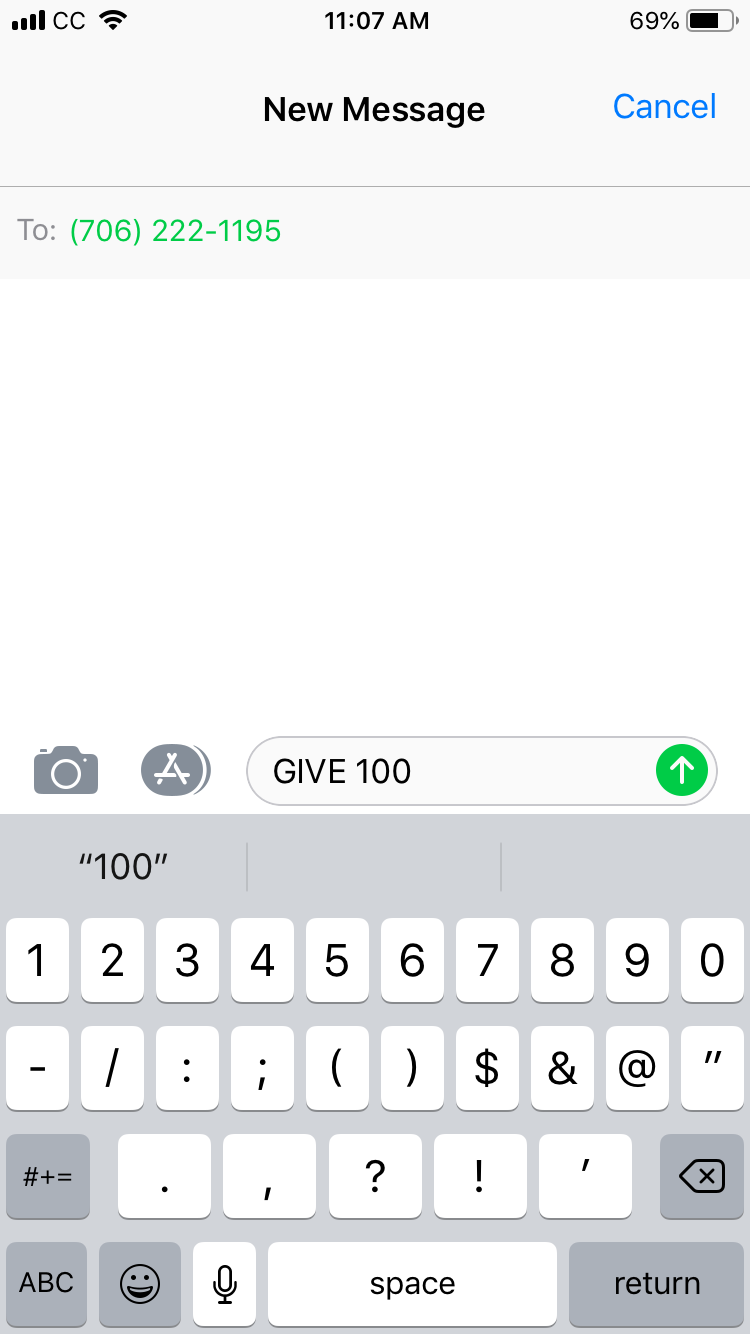 2. First time text donors will receive a text with a link to sign into their SecureGive account or create a new one.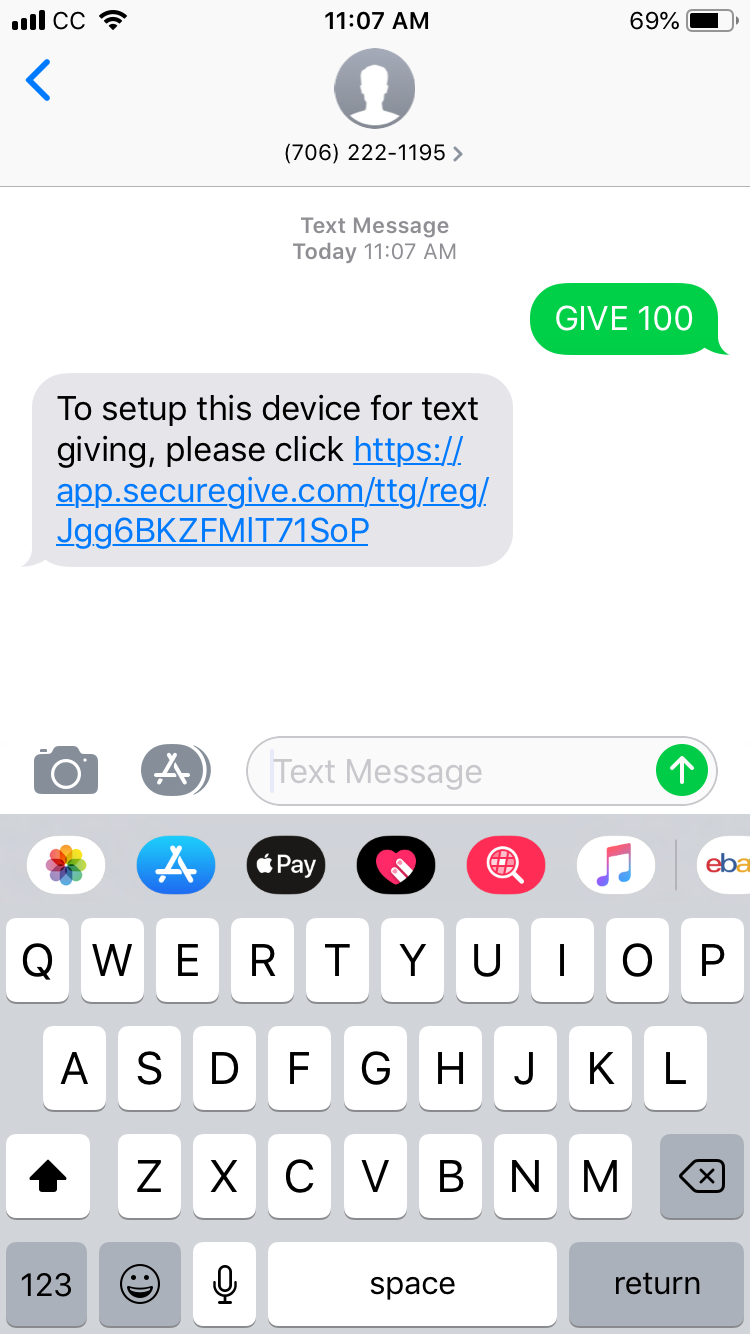 3. Sign in or create an account and save a default payment method to be used for text giving.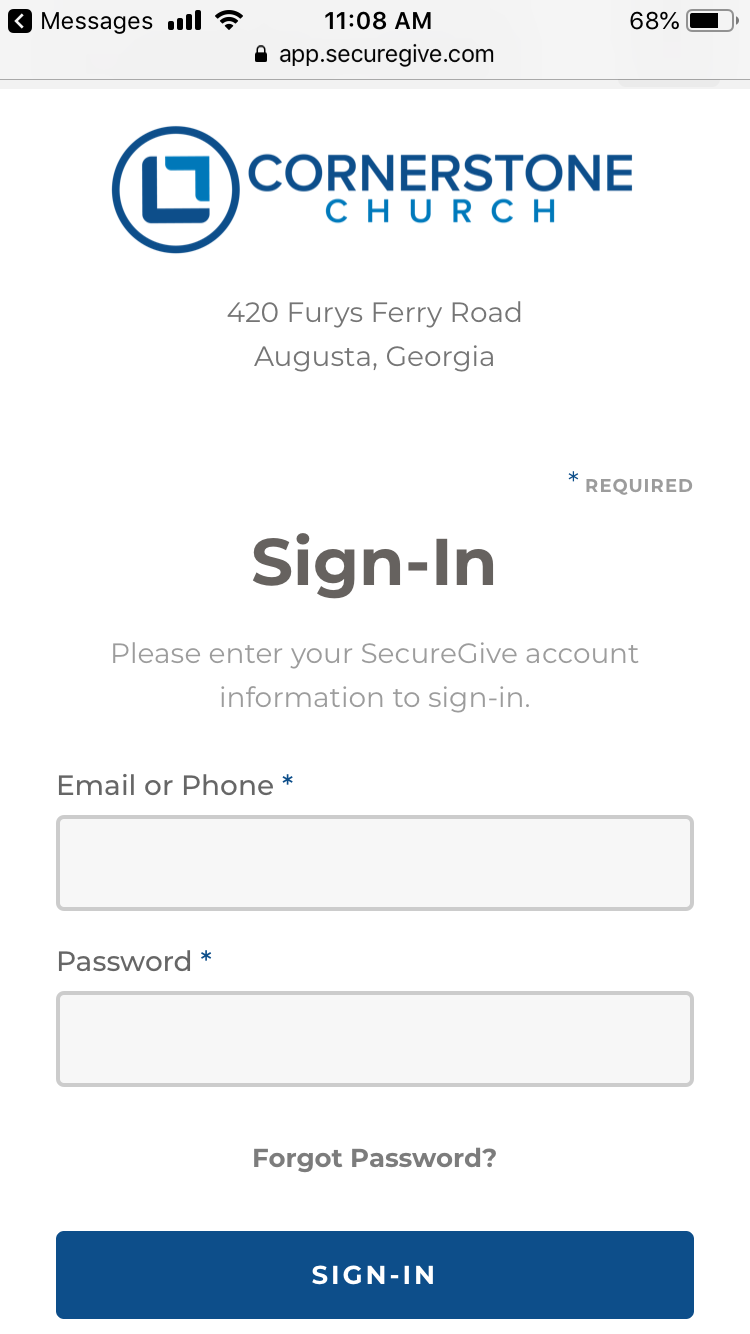 4. When this is complete, you will receive a confirmation that your text donation has processed. You will also receive an email receipt.

5. The next time you would like to give by text, simply type the keyword and amount. You will then receive a request to confirm with Y. After replying, you'll receive a text confirmation that your donation was processed, and you will receive an email receipt.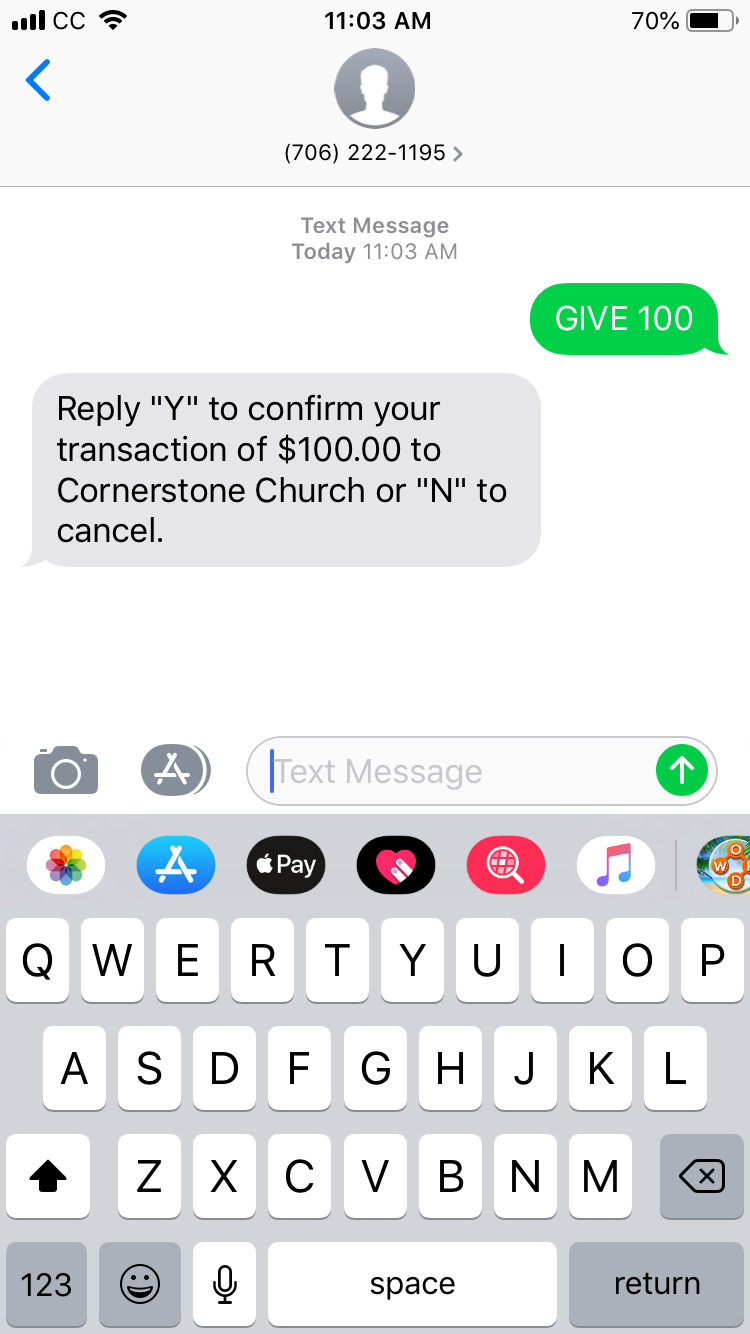 Additional Information
We recommend that you save your organization's text number as a contact in your phone for future use.
If you'd like some extra Text To Give tips, you can text a question mark "?" to your organization's text number.
You can text STOP to deactivate text giving from your phone. If you have texted STOP at any point, you must text START to get restarted.