If you've forgotten your password to log in to your account, SecureGive makes it easy to quickly regain access.
1. Go to app.securegive.com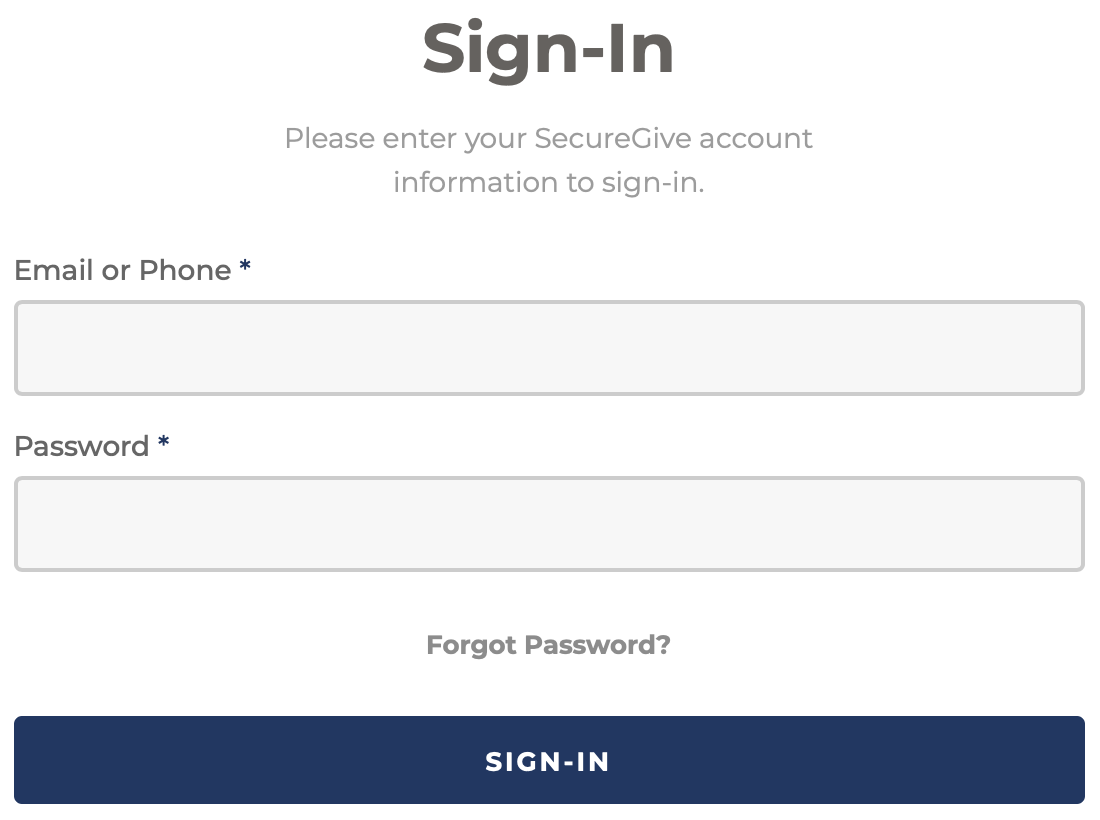 2. Click Forgot Password under the password field
3. Enter the email address on your account (where you receive email receipts)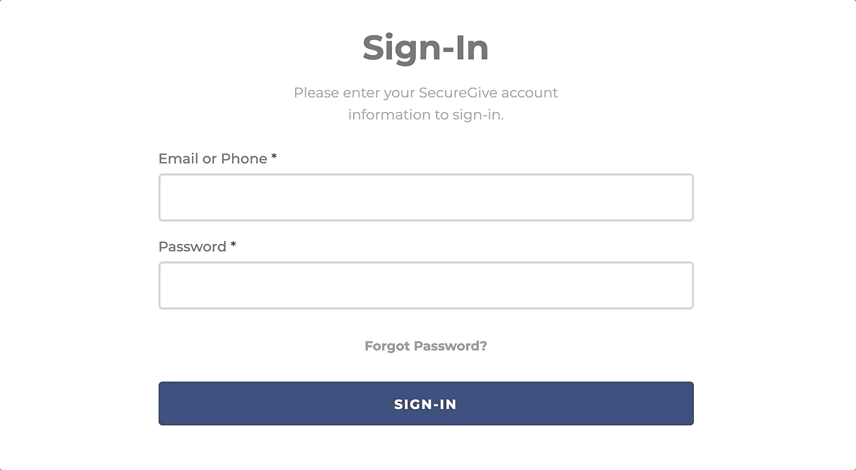 4. Check your email. You were sent an email with a button to click to reset your password.
5. You're then taken to a password reset page. Enter a new, secure password that you can remember. Passwords must be a minimum of 8 characters, including numbers and uppercase or lowercase letters. Once entered, click the button to save this new password.
You can now log in and use your account again! If you are hung up on Step 4 and it doesn't recognize your email, it's possible that you do not have an account yet or maybe used another email when initially creating your account. You can try your other email addresses, if you have them, or can contact your organization's administrative offices and they can see if they show an account for you.