1. Navigate to your organization's giving page and click the Donate button.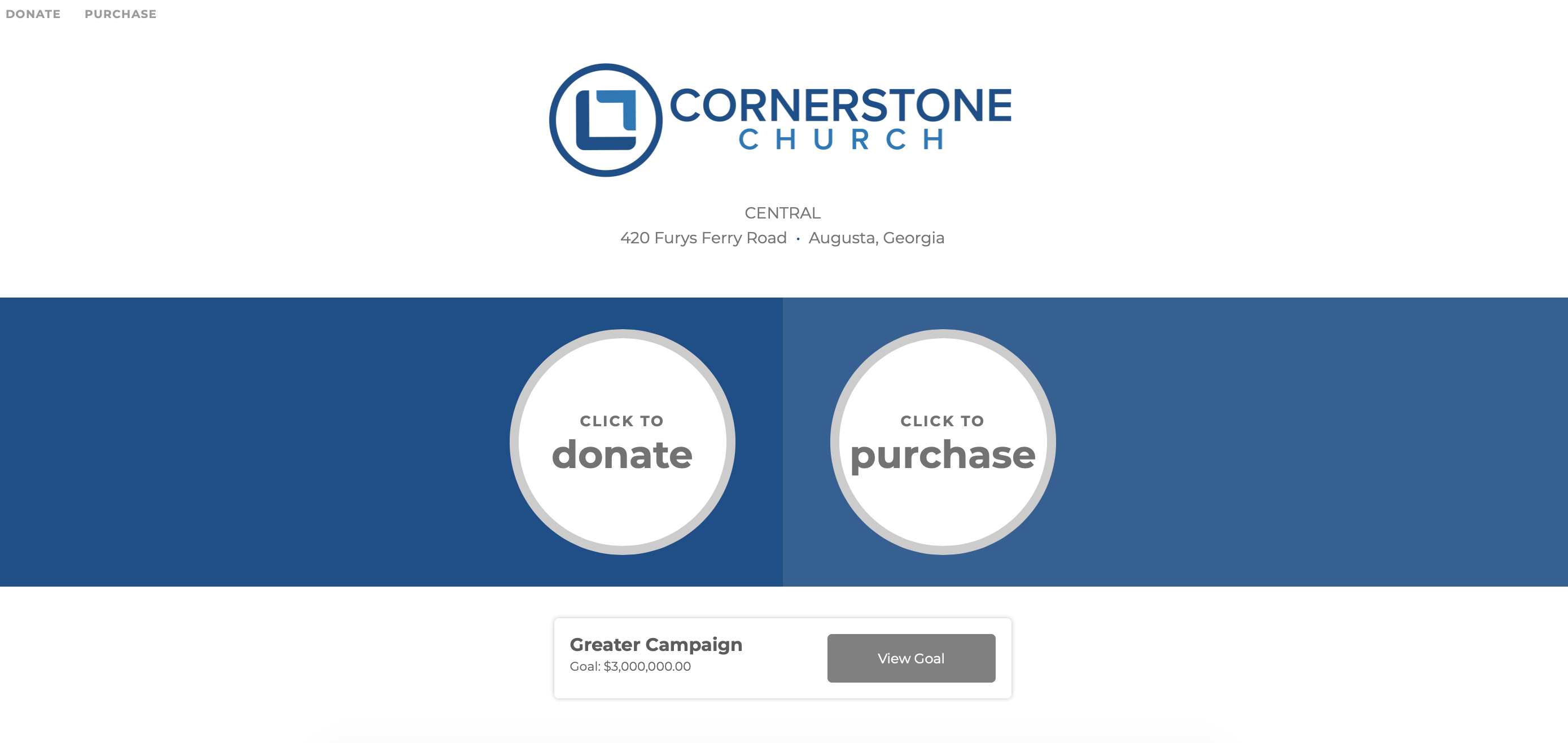 2. From the available donation categories, enter how much you'd like to give to each. Then click the recurring button at the bottom.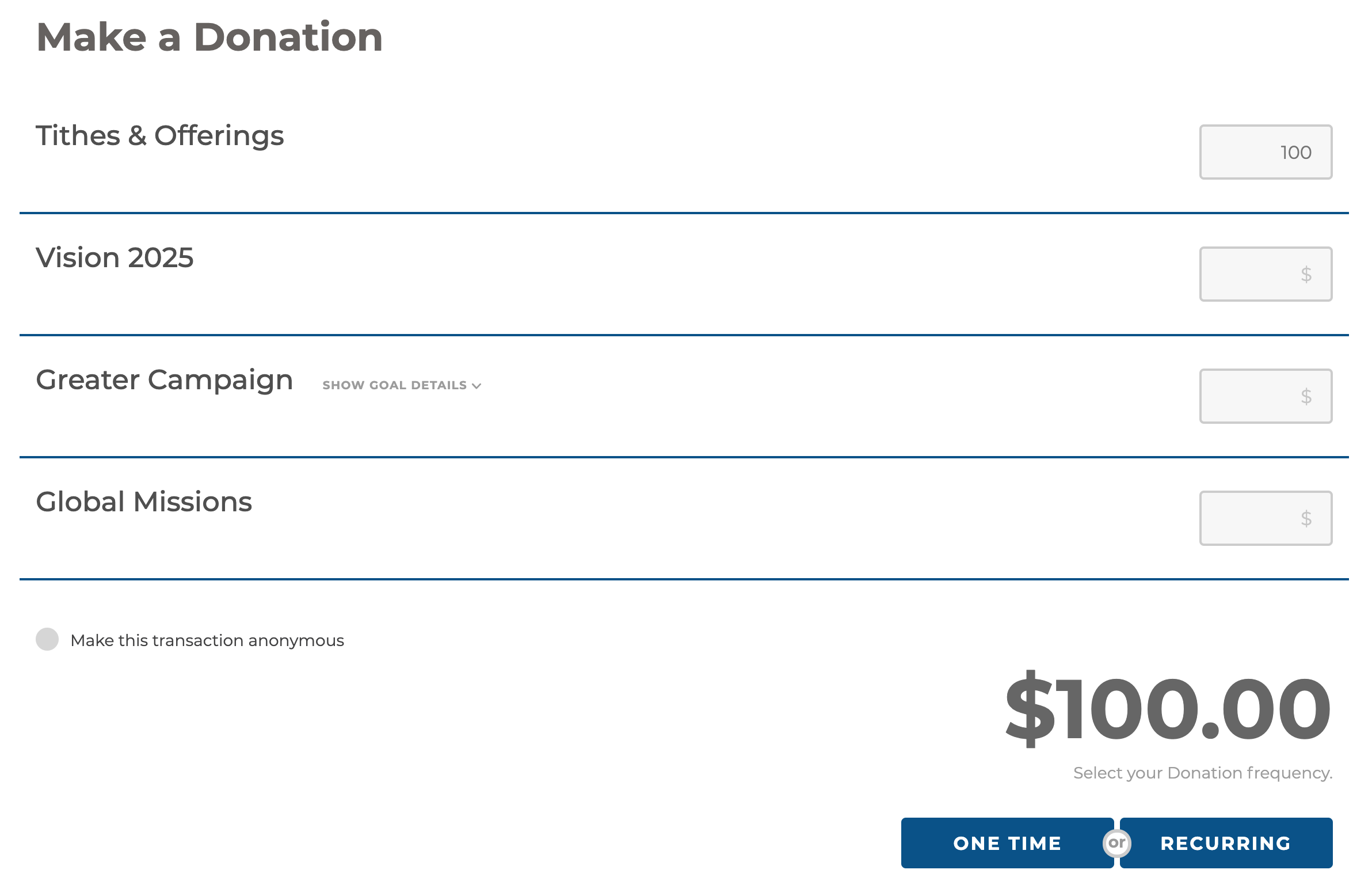 3. Select your donation frequency.

You have the option to choose between Weekly, Every Two Weeks, Twice a Month, Monthly and Quarterly.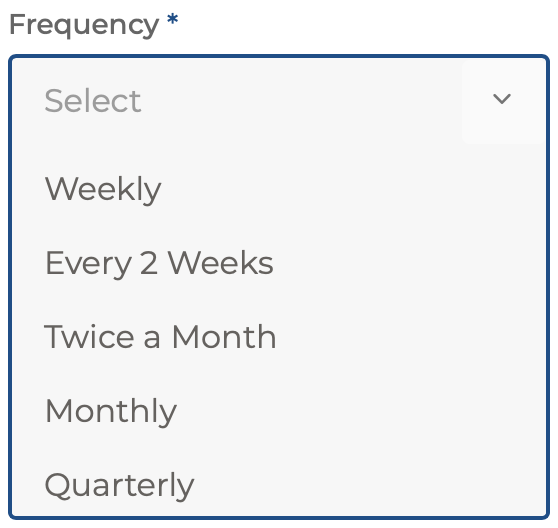 Once you've selected an option in the Frequency field, you can then select a Charge On and End Date. If you choose an End Date, your recurring transaction will not process beyond that date. If you leave the End Date field blank, your recurring transaction will be Ongoing with no end date.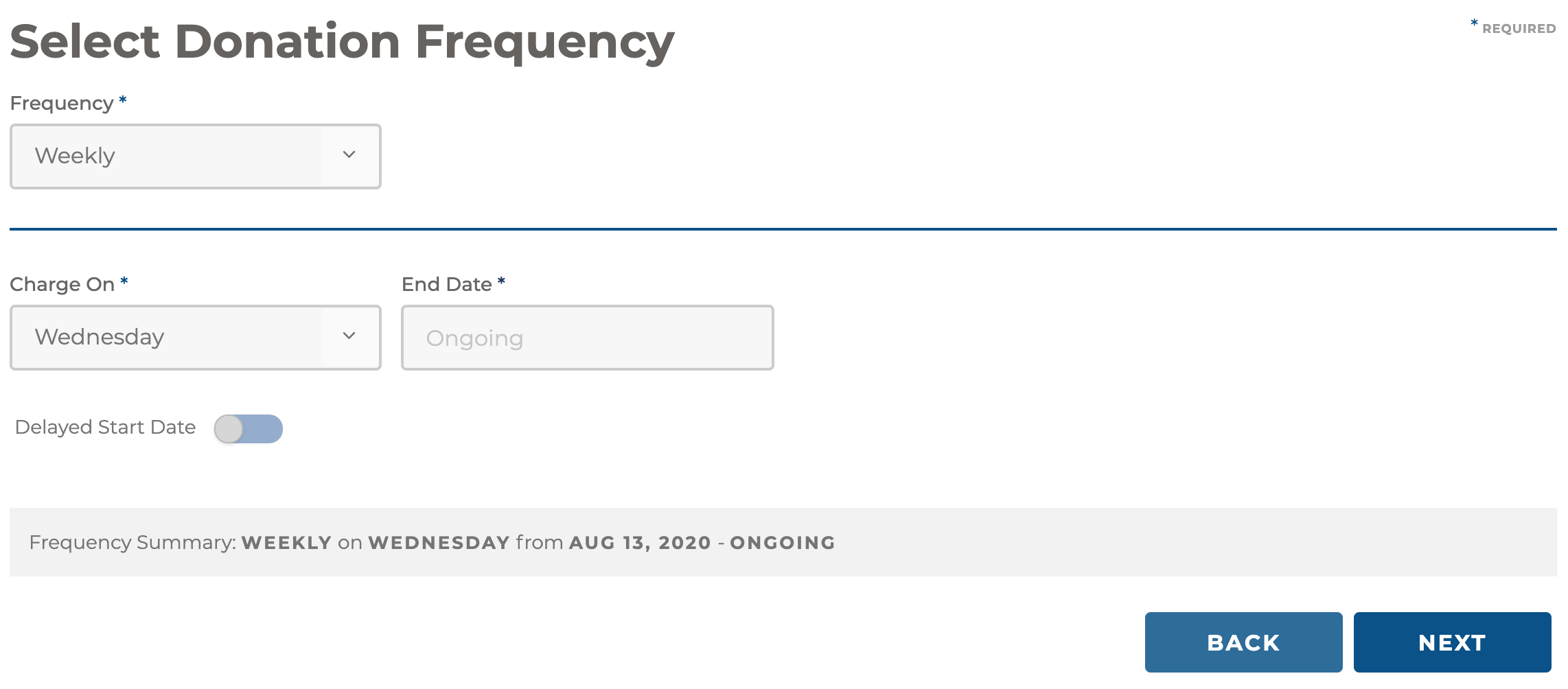 If you want to delay the start date of your recurring transaction, then click on the Delayed Start Date toggle. Then enter a date in the Start Date field. Click Next to continue.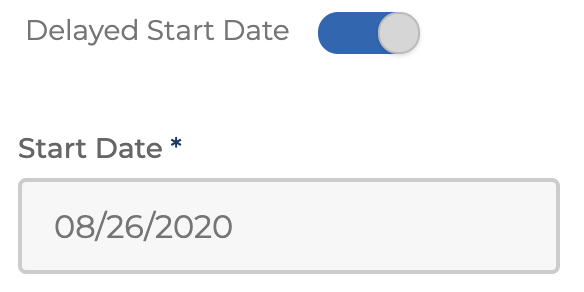 4. You can use one of your saved payment methods or enter new payment details.

5. On the next screen you can confirm the amount and frequency you have selected. You can also leave an optional message. Click the Submit button to complete the setup of the recurring transaction.
If your organization allows you to help offset the transaction fees for your donation, then you will see the "Help offset transaction fees?" toggle on the right. By enabling that toggle, the offset fee amount will be added to your donation total.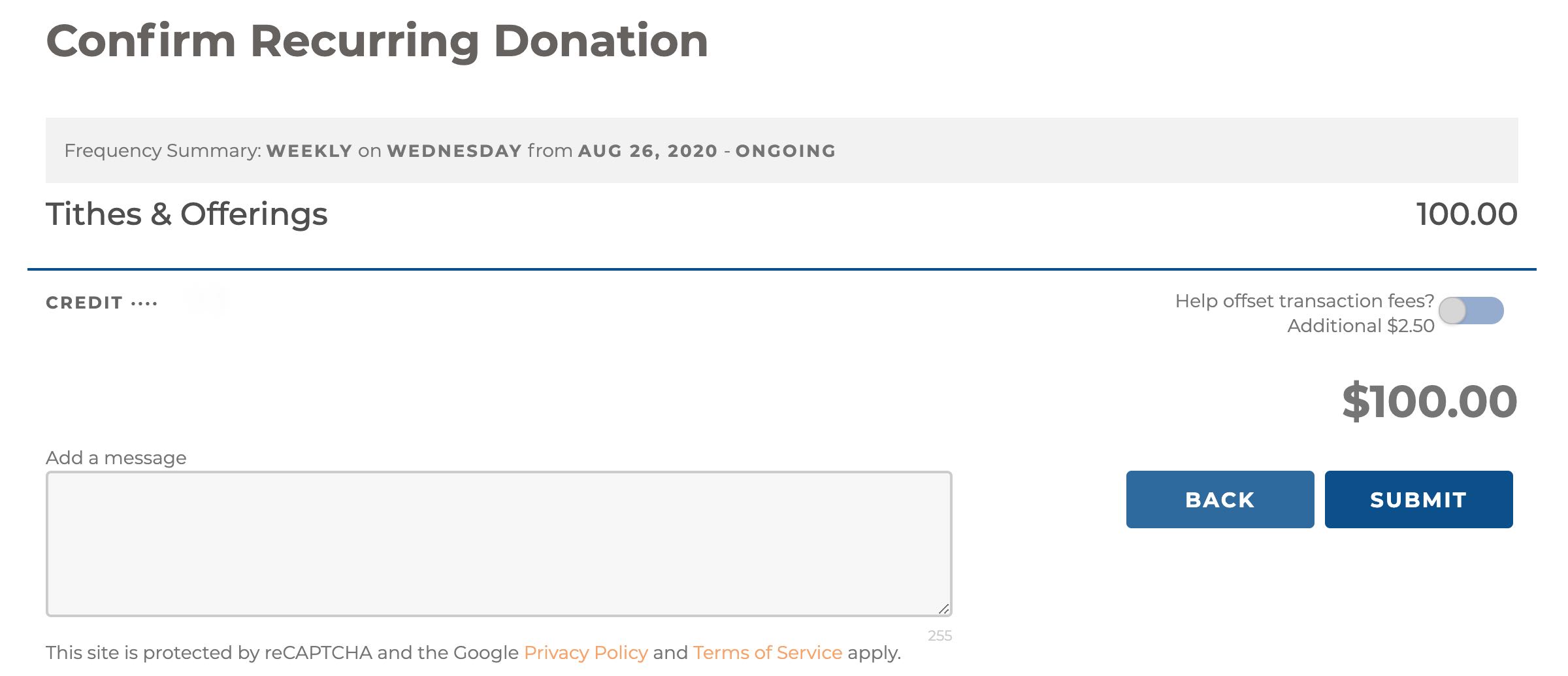 You will receive an email letting you know that your recurring transaction was successfully created. You will also receive an email each time your recurring transaction processes.