Regardless of how many organizations you give toward, you'll always be able to see your giving history in one central place in your account.
1. Go to app.securegive.com
2. In the upper right, go to My Account > My Transactions. If you're viewing your profile from a mobile device, you'll need to tap on the hamburger icon

at the top right. Then go to My Transactions.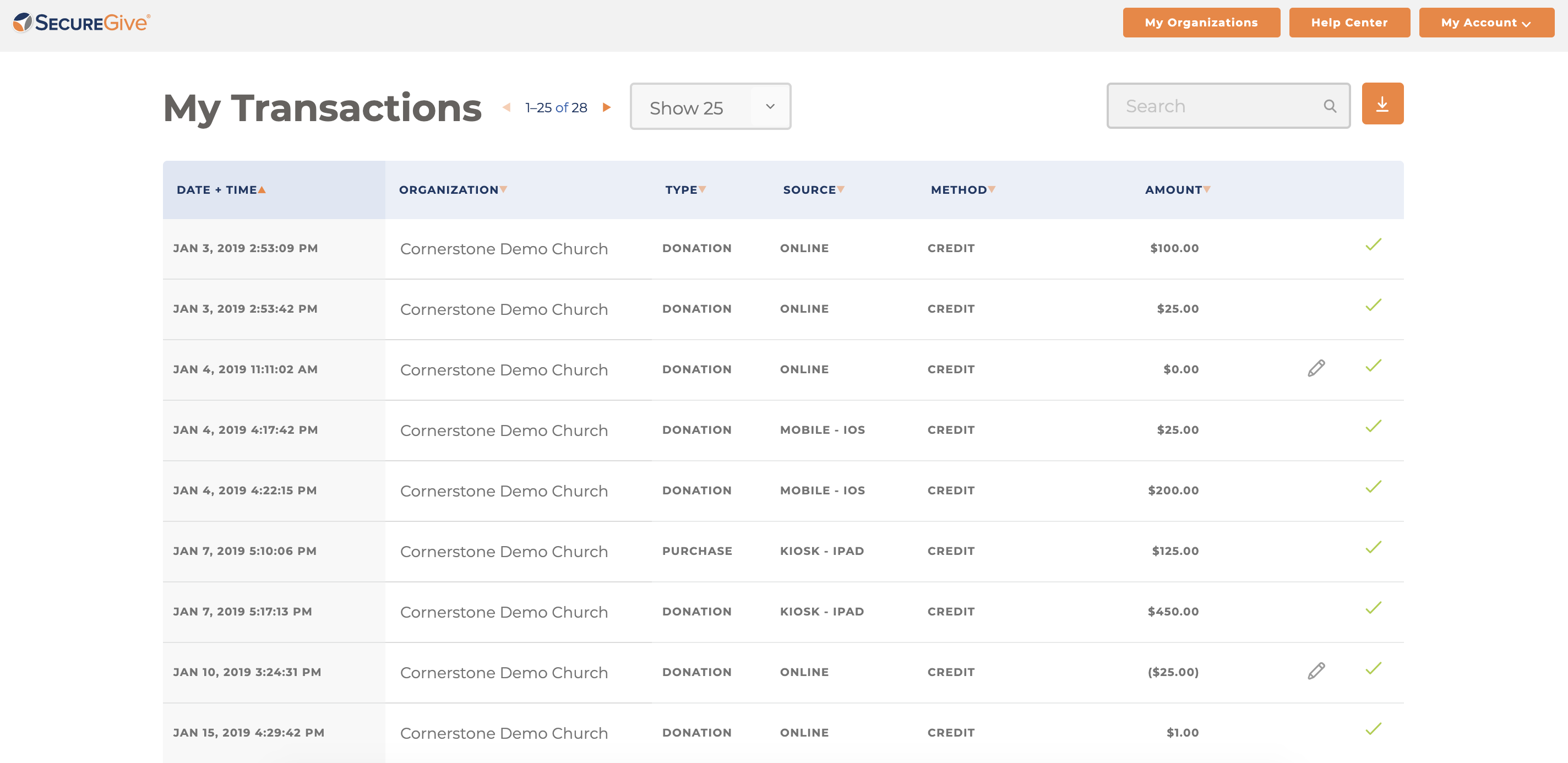 3. You can use the column headers to change the sort order as needed. You can sort by Date + Time, Organization, Type, Source, Method, and Amount.
From here, you'll see a list of all your transactions that have been made through your SecureGive account. If you need to download this as a CSV, you can use the download button in the top right of the My Transactions list. This will save a CSV file of your transactions to your computer that you can then open in a program like Excel and run your own reports as desired.