If you are unable to log into your SecureGive account at https://app.securegive.com, then follow the troubleshooting steps below:


1. If you get the error message, "The credentials you provided do not match a user in our system. Please try again," then re-enter your email and password making sure there are no spaces at the beginning or end.

2. If that doesn't help, then use the Forgot Password link on the Sign-In page.
A. Click on the Forgot Password link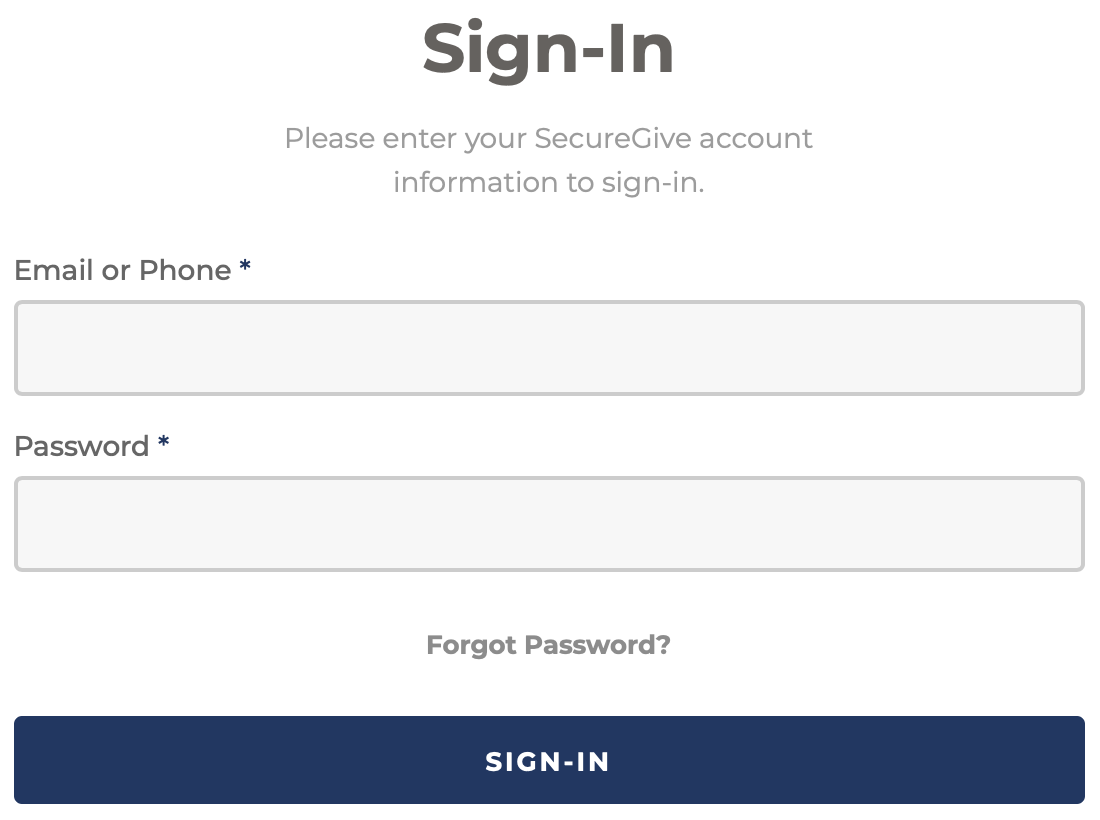 B. At the Forgot Password page, enter the email address on your account (where you receive email receipts) into the Email field, and then click the Reset Password button.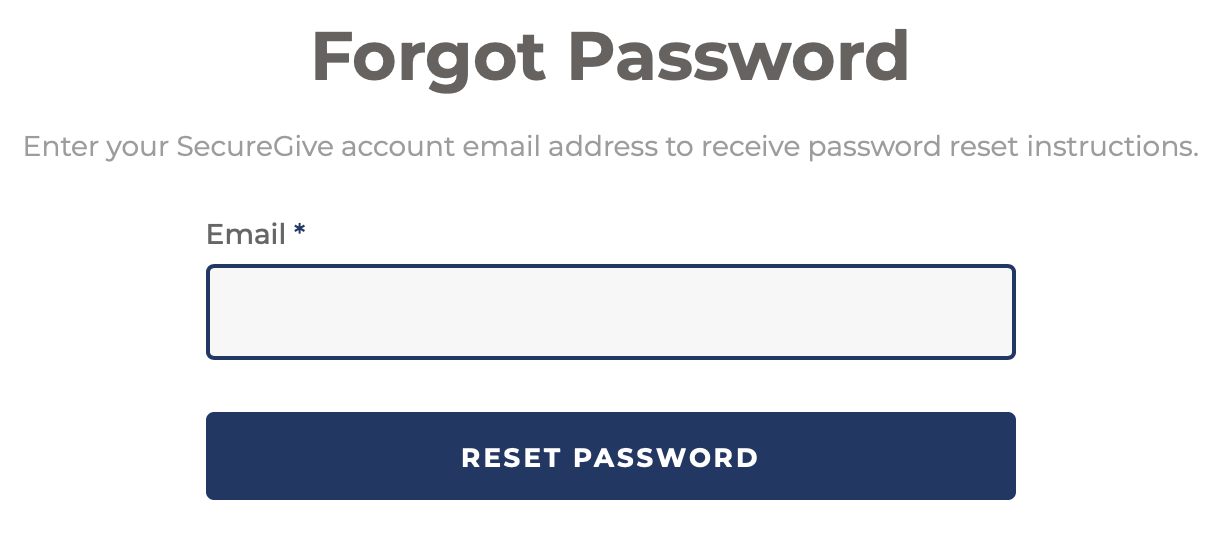 C. Check your email inbox. You will receive an email from notifications@securegive.com that will contain a Reset Password button. Click that button to reset your password.
D. You're then taken to a password reset page. Enter a new, secure password that you can remember. Passwords must be a minimum of 8 characters, including numbers and uppercase or lowercase letters. Once entered, click the button to save this new password.
You should be able to log in and use your account again! If you are hung up on Step B and it doesn't recognize your email, it's possible that you do not have an account yet or maybe used another email when initially creating your account.


3. When using the Forgot Password link on the Sign-In page, if you get the error message, "No user exist for the login information provided," then make sure to not leave any spaces at the beginning or end when entering your email address.

4. Do not let your web browser pre-fill any information; enter all information manually.

If you still cannot log in after completing the steps above, then reach out to your organization to verify that your name and email address are entered correctly into their system.